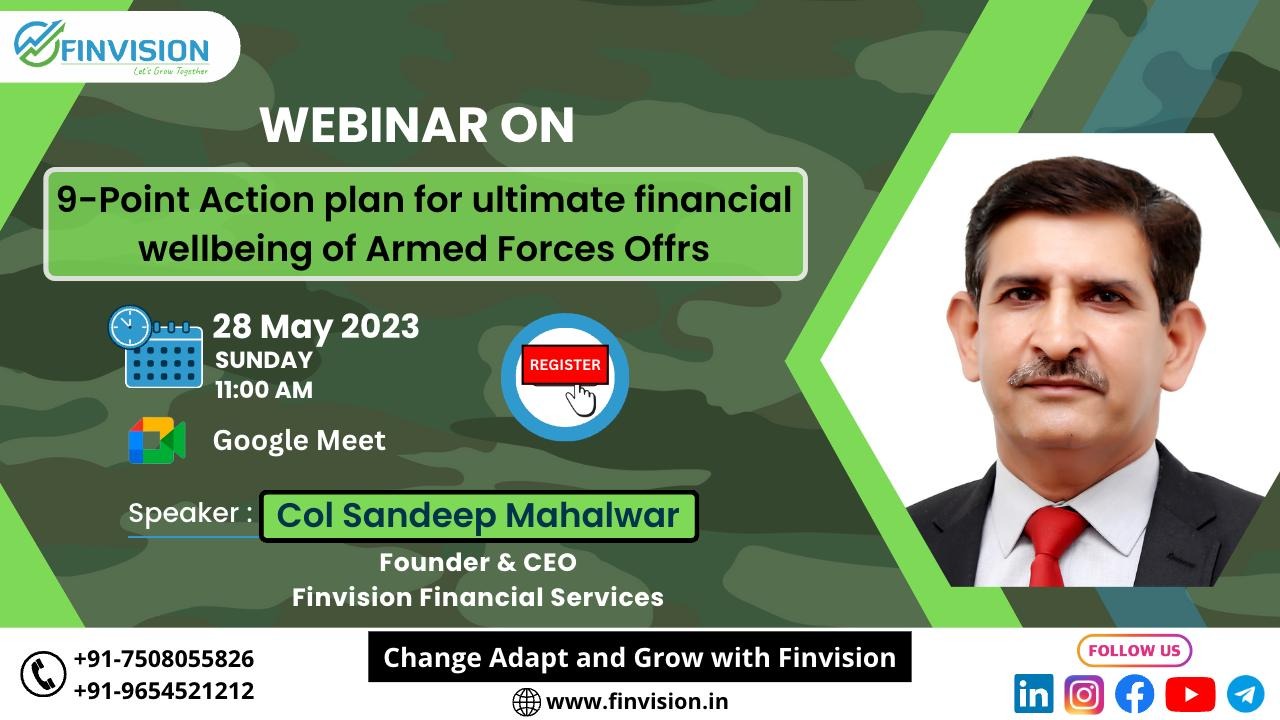 Aspects to be covered in this interactive session are:-
How to go about savings and manage expenses?
Need and parking of Emergency fund.
How much and what type of insurance should you have?
Basic financial & retirement planning concepts, strategies to create own pension/ passive income.
How much retirement corpus should you have and how long should that last?
Making sense of existing investments and efficient tax planning.
Answers to all questions received through the Webinar Registration Forms.

About the speaker: Col Sandeep Mahalwar (retd) is an Ex NDA(Bravo/88) June 1996 commissioned Officer. He is BSc, MSc(Defence Services Staff College), MBA Finance and an IIM Ahmedabad alumni.
As the founder of Finvision Financial Services, he brings over 20 years of financial planning, budgeting and investment services experience. Under his expert guidance Finvision is managing multi-hundred crores investments for 1000+ fraternity HNI investors and delivering best in industry risk-adjusted returns. With his experience & expertise in the wealth management, he will be delivering invaluable insights in this session. So, don't miss this golden opportunity to attend this important webinar and also invite your friends in fraternity.
Register here to Join us @ 10:30AM on 28 May, Sunday: https://forms.gle/StmDp5zkJWf3kJuV9

For any assistance please contact at +91-9654521212 or at 7508055826