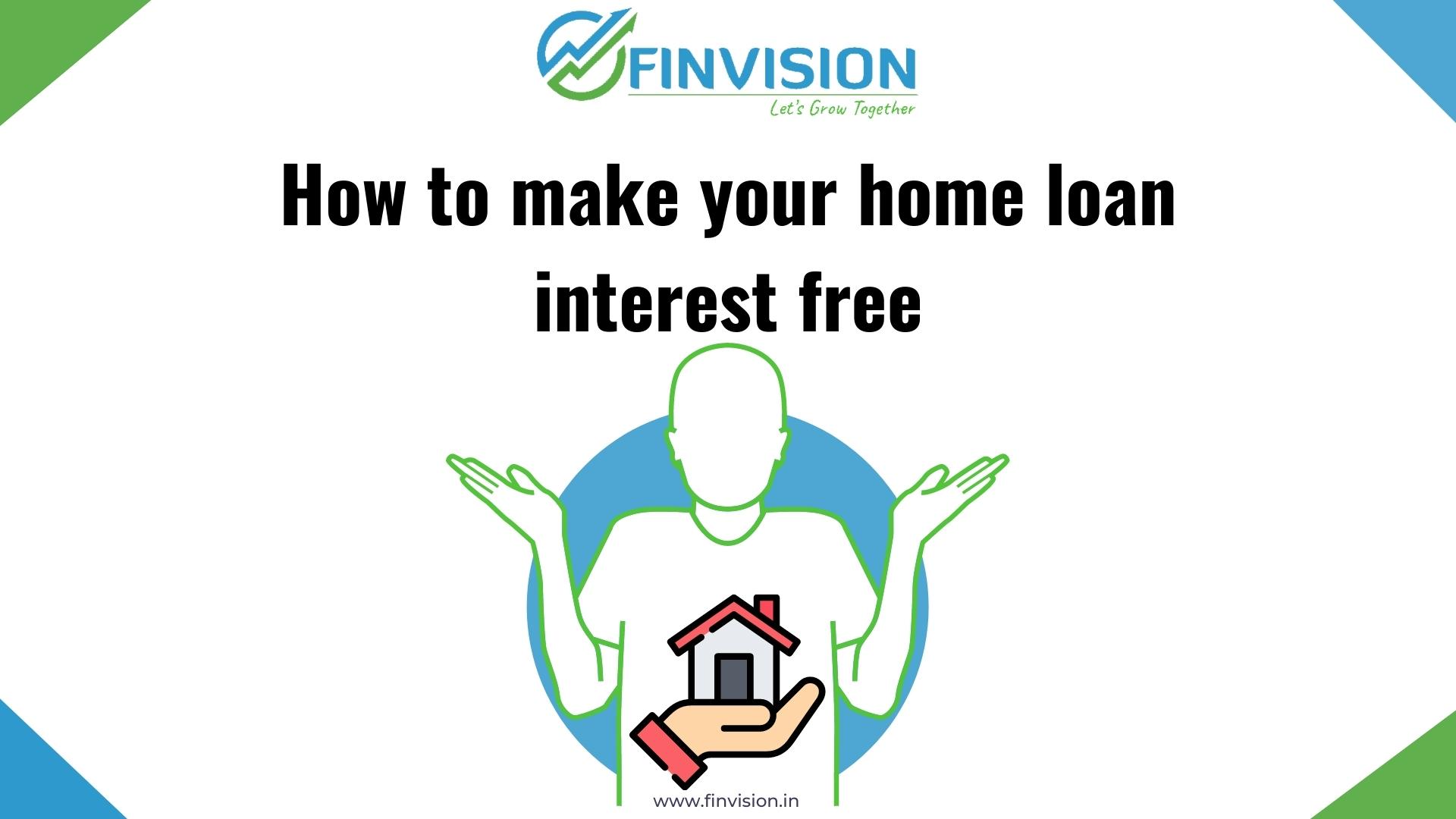 Buying a house is a dream of all. In the Indian society it is also the ultimate sign of progress wherein people living on rentals are often frowned upon and are consistently pressured to buy their own house. This pressure to buy a house at relatively early stages of life coupled with the high real estate prices, forces people to take home loans to make this dream a reality.
Big loans means high EMIs and astronomical interest costs. But what if we told you, there is a way to make your home loan interest free. Don't believe? Well, read on to know how.
Home loans make you pay an insane amount of money over their lifetime:
Most residential estate sellers and financing companies highlight only the EMIs you need to pay for your dream house, making you believe that you can buy that house. And while you might be able to afford the monthly instalments, the cost of these loans is massive. In most cases, the interest paid on loan amount for a long-term loan is much higher than the loan amount.
Here is one example: For a home loan of ₹50 lakhs at 8% interest rate for a tenure of 20 years.


Over the 20 years EMI period, for a loan of ₹50Lakhs you will end up paying ₹1,00,37,000  in total. This ₹50.37Lakhs extra is the interest you will pay. Meaning: The interest amount will be > Principal amount you had borrowed and that's the way the loan system works. Looking at these figure it does appears that one should not buy a house till the time one doesn't have the entire amount? If you can, nothing like it. But for most of us, this might not be an option.
The Solution 
Option-1: Recover the interest amount you will have to pay by Smart investing. By starting a SIP of just 20% of your home loan EMI amount in a mutual fund scheme, you can recover the entire interest amount and more. To illustrate: Continuing with the example mentioned above.
Along with the loan EMIs if you start a monthly SIP of ₹8,364 (20% of the ₹41822 i.e. EMI amount). This SIP investment even at 12% average annual returns will grow to a total of ₹77 Lakhs in 20 years. Giving you approx ₹7 Lakhs as wealth over and above the recovery of the entire Interest liability and the corpus you invested through the SIPs.

For those who may not be able to subscribe to SIPs above the monthly EMIs. Here is another alternative.
Option-2: Extend the tenure of the loan from 20 years to 30 years  
Taking the same example of ₹50 Lakhs home loan for a period of 20 yrs.
Ask your home loan financing company to increase the tenure of your loan from 20 yrs to 30 yrs. Doing this shall result you in reduced monthly EMIs from ₹41822 to ₹36688 per month. Now by investing this saved amount of ₹(41822-36688)= ₹5134 per month through a SIP mode into Mutual Funds giving even 12% returns in the 20 yr period. You will be able to clear the entire loan in 20yrs and also create ₹16.98 Lakhs of wealth. Or alternatively, you shall be able to repay the entire home loan dues in 17 yrs and 07 months.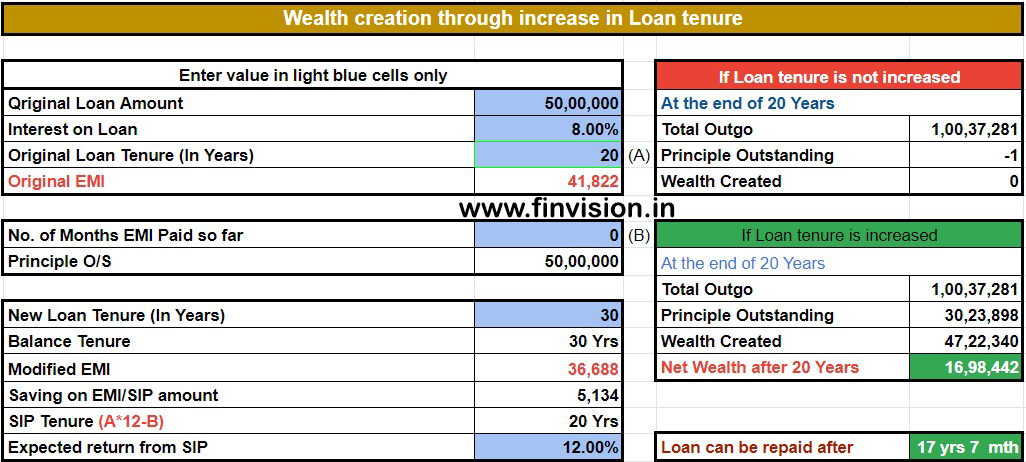 The Bottomline:
If you have taken or are planning to take a loan to buy your dream home, you will have to pay interest costs. But with the above FINVISION recommended small smart step of starting a SIP along with EMIs, you can recover the entire amount with ease. 
Liked the article! Send your feedback and share it with your friends/ fraternity for them to benefit. Also please don't forget to subscribe to our newsletter and follow us on LinkedIn and Telegram channels to stay updated.
To know more on smart financial and investment solutions, kindly use this link to register for our upcoming webinar at 7:00PM on 25 Sep 2022(Sunday): https://forms.gle/3WbwQK9CXLDwxbJQA
For all your financial, retirement, investment, insurance and tax optimisation needs #TeamFinvision 
Happy Investing!