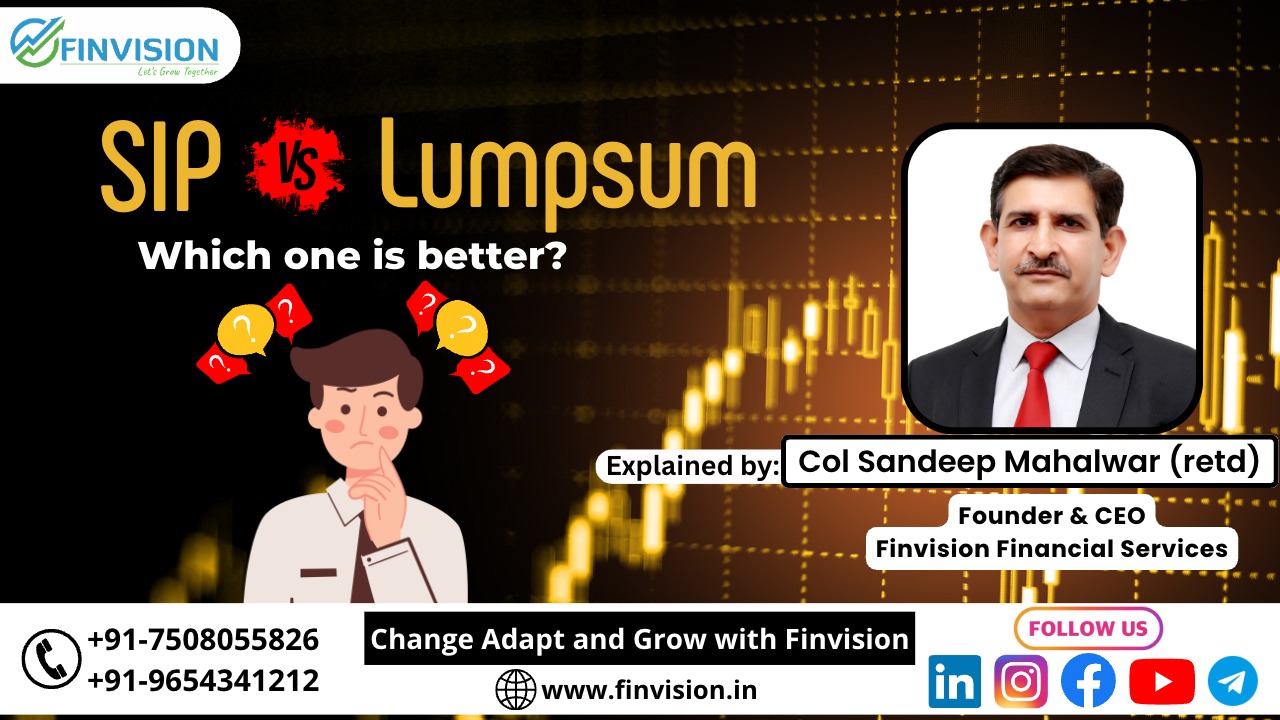 In a dilemma of how to invest? Through SIP or as a Lumpsum!? In our series of financial awareness videos, today we will clear your confusion on 'SIP vs Lumpsum! Which one is better?'
Tap to watch the full YouTube video: https://youtu.be/U934LXMQeJc
To know more, including the optimum investment strategies in today's market environment 🧐, Register for our upcoming Financial and Investment awareness Webinar, happening on 25th Jun'23 at 11:00AM👉 https://forms.gle/nqzzSgwX5p7JxUJx5 and share your queries.
Join the 'Finvision Frontline' Telegram group: https://t.me/RMiB6j1HPec1ZjVl to stay updated.
Don't forget to Like| Share| and Subscribe to our YouTube channel
Do share the video link with friends and fraternity and help them benefit.
For all your smart and customised Financial/ Retirement Planning, Investment, Insurance and Tax optimising needs, contact #TeamFinvision at +91-7508055826/ 9654341212 or Email us at info@finvision.in