Happy to share: Finvision Financial Services is one of the fastest growing investment firm across India and as on date we are managing multi crore investments of 1000+ fraternity investors and generating the best returns.
Finvision Portfolio yielded 20% returns in last one yearWhereas majority of the celebrity advisors portfolios gave negative returns
Here are few more important updates from the investment parlance :
1. As the maturity dates are approaching, many boutique AIFs are finding it difficult to sell off their holdings:
https://m.economictimes.com/tech/startups/end-of-the-road-aifs-hits-a-dead-end-in-selling-startup-stake/articleshow/93485855.cms?_oref=cook
2. Majority of the celebrity advisors managed portfolios and PMSs are staring at net negative returns in the last one year:
https://www.moneycontrol.com/news/business/markets/heres-is-how-saurabh-mukherjea-smair-arora-other-pms-fund-managers-performed-in-july-9006501.html
3. Similar is the fate of the investors who were enticed by their advisors to invest into:
(a) Debt Funds: In the period 2012-20, many unscrupulous advisors pushed poor quality debt funds as safe investments and alternative to Bank FDs. As a result, many investors ended up in huge losses through segregated portfolios and freezing of their debt funds schemes, now having only arbitrary/ notional values. On top of that, net returns in the last two years from majority of the debt funds have been much below par/ less than even Savings Bank account.
(b) Cryptos: To encash on the euphoria, many celebrity advisors wrongly pitched cryptos even to the most conservative & old age retired officers as 10% of their retirement portfolios. By marketing them as an asset class to hedge against equity, currency and the markets, but now the investors are staring at 75-80% losses.
During the same period of investment ie the last year/ year plus period, we at Finvision have delivered 20% absolute as well as Annualised returns/ XIRR for our investors. Here are few of our portfolios of superannuated and PMR officers. Have a look:
Finvision Retirement Portfolio-2 (21.63% Annualised returns)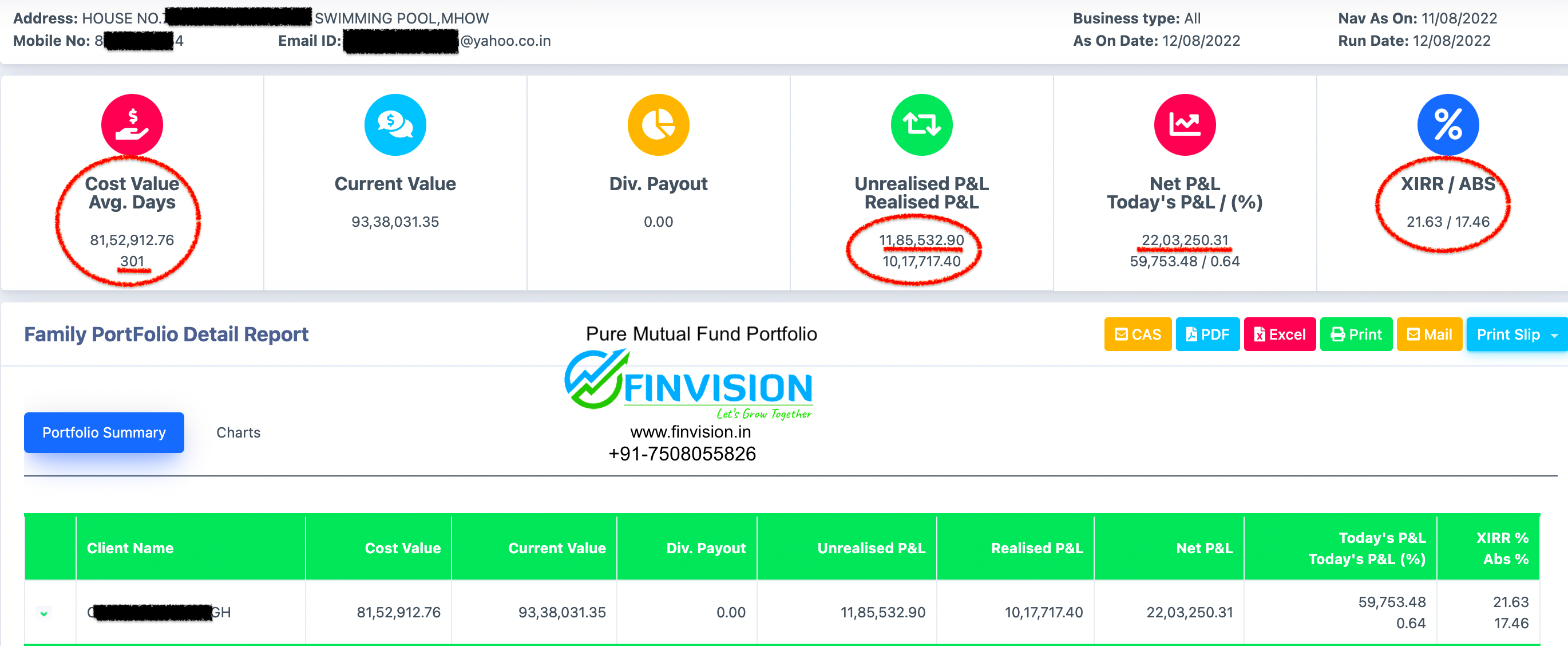 Finvision Retirement Portfolio-3 (20.5% Annualised returns)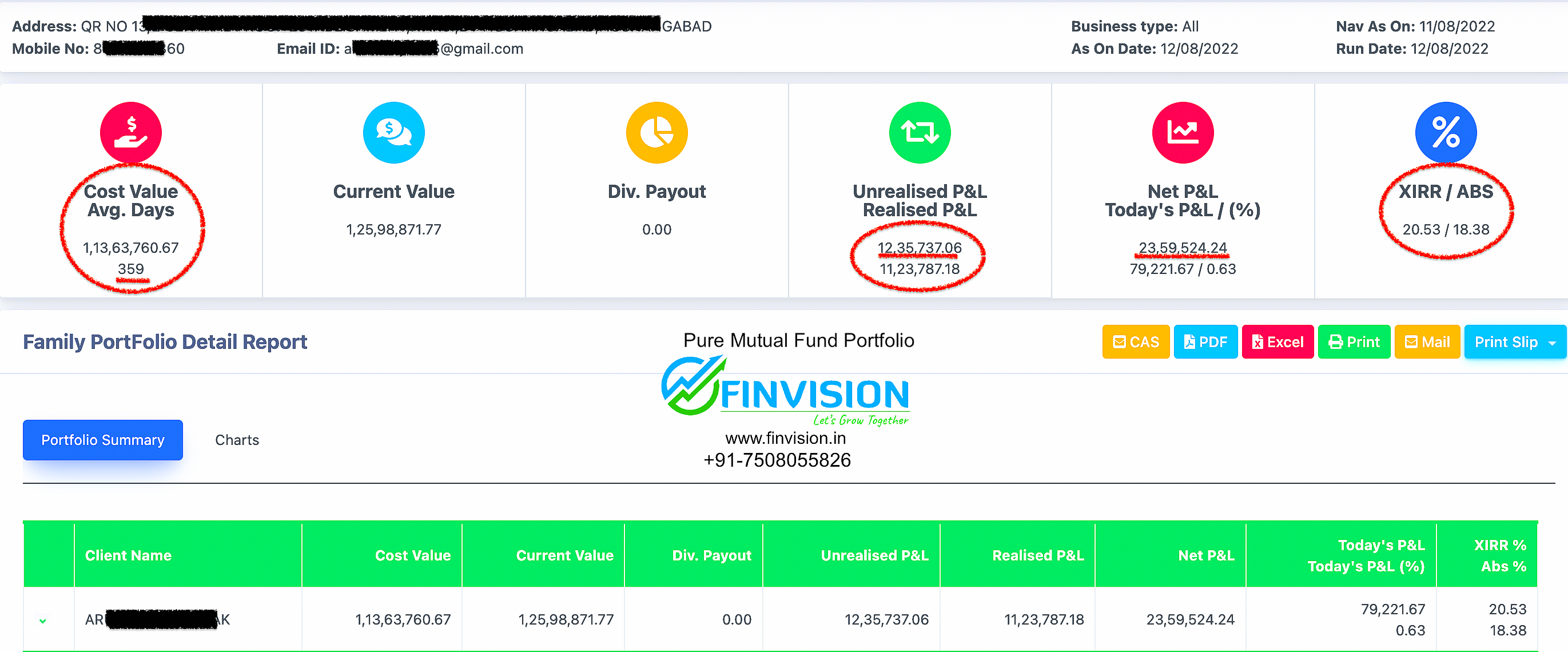 Key Takeaways:
1. Following the herd and TV/ Media celebrities is not the way to portfolio returns.
2. Always invest with advisors that work for you, and not the ones that tend to exploit emotions, sentiments, euphoria and make you invest into anything and everything that can be sold without proper research and data.
3. "सोच कर, समंज कर invest कर" as All that Glitters is not always Gold.
Hope you did make use of our repeated advisories since Jan 2022, to realign your market investments to Banking and financials and locked-in to the prevailing low loan interest rates.
Action Point: Do revisit your investments and portfolios. Need help, email your holdings at info@www.finvision.in and we will analyse the same and recommend suitable actions.
For all your financial, retirement, investment, insurance and tax optimisation needs #TeamFinvision 
To know more about our smart Financial and Retirement solutions register for the monthly webinar scheduled at 7:00 on 28 Aug 2022: https://docs.google.com/forms/d/e/1FAIpQLSdzgefys8a-qQVkkyhKd58Ws9xsJN_iU5Pt-xdDUzx0M-nucA/viewform?usp=pp_url
Please do share the blog with friends and fraternity to benefit and subscribe to our weekly newsletter.
Disclaimer: Past performance is not an indicator of future returns and all investments are subjected to market risk. Investment should always be based on an individual investor's financial goals, risk appetite and investment horizon.