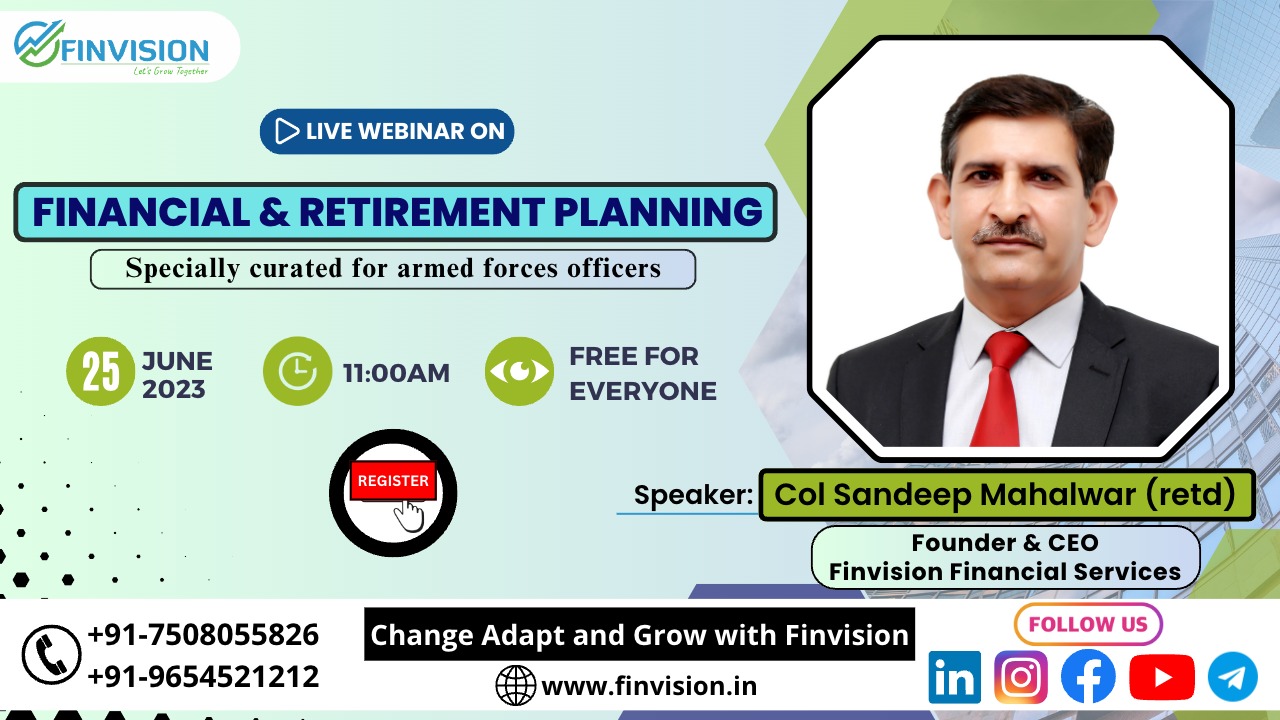 Greetings!

We cordially invite you to register for our Live Webinar on "Financial & Retirement Planning (specially curated for the armed forces officers)".

Please block your calendar & set a reminder as per the following webinar schedule:-

Date & Time: June 25, 2023 (Sunday), 11 AM
Registration Link: https://forms.gle/nqzzSgwX5p7J…
Aspects to be covered in this interactive session are:-
Basic financial & retirement planning concepts and strategies to create own pension/ passive income.

How much retirement corpus should you have and how long should that last?

Making sense of existing investments and efficient tax planning & ITR filing.

Burst the myth on debt funds and know the risk vs return matrix for debt investments.

Traditional vs Safe Modern Investment Concepts and Loan management.

Smart investment strategy to deploy retirement corpus for generating regular income as well long-term wealth creation.

Answers to all questions received through the Webinar Registration Forms.
Don't miss this unique opportunity, and also share the link with friends and fraternity to help them benefit.

See you all!