Diwali celebrates the triumph of light over darkness.
The five-day festival of lights is a good reminder to secure your finances, dispel the darkness of ignorance and boost fortunes by taking stock and aligning investments to your financial goals and objectives.
Here are the 5-Learnings that each day of this festival and celebrations offer: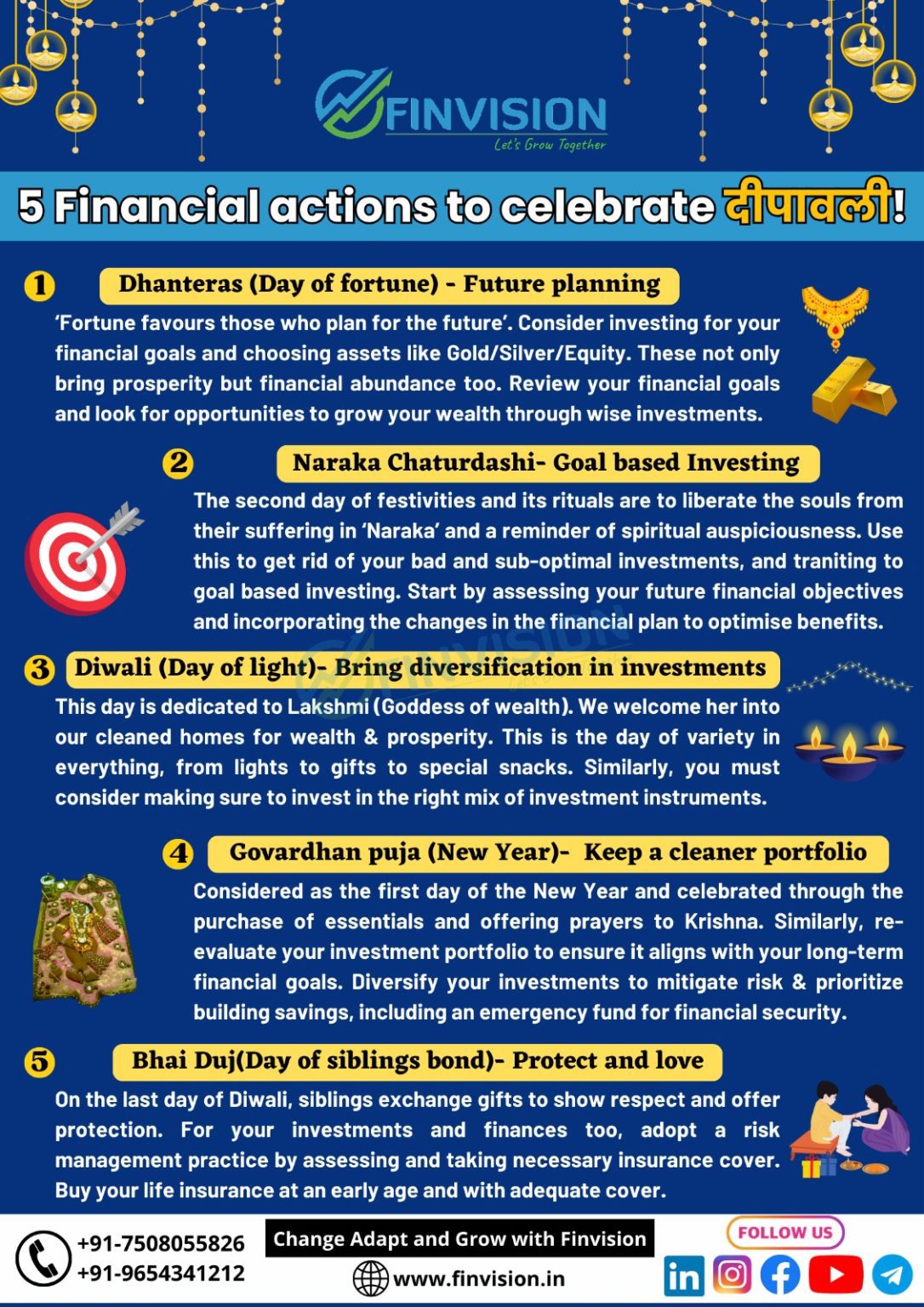 This Diwali, we invite you to join the Finvision Financial Services family, and together, let's ignite a path of financial brilliance by making wise investments that light up your future with success and abundance.
Contact us at +91-9654341212 or email at info@finvision.in.
शुभ Dhanteras, Shubh दीपावली!