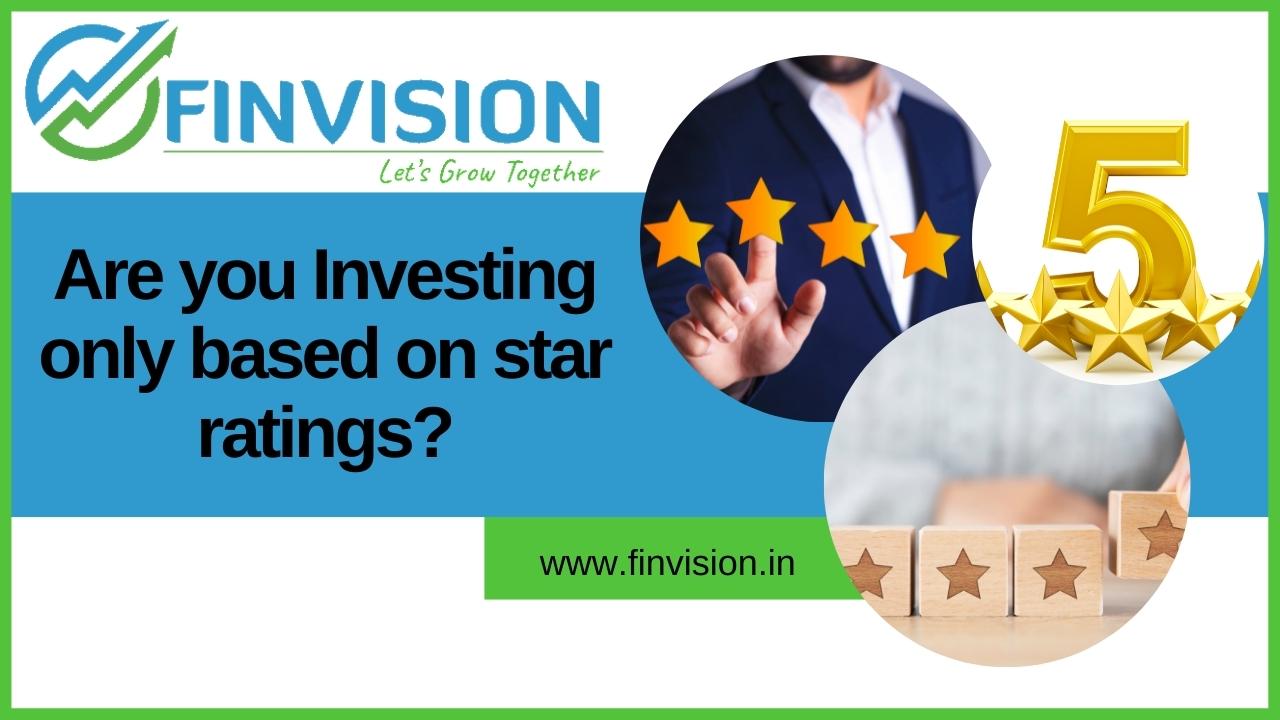 India has more than 2000 mutual fund (MF) schemes and if their variations are taken then the number will exceed 10000. All these schemes have the option of investing directly or through an intermediary (advisor/distributor or broker). The latter comes with professional advice that helps in choosing the most optimum schemes for your financial goals, reduces risk, provides continuous hand holding and better risk adjusted returns.
Like all investments, MF schemes too needs to be chosen after detailed understanding and due diligence. It is also critical that you keep track of your investments as mutual funds are dependent on changing market conditions, volatility and economic environment.
However, many of us rely only on the google searches or MF ratings as a decision criterion, but should we?
There are multiple rating agencies that evaluate the past performance of MFs. We usually see these ratings between 1 and 5 stars. These ratings measure the MF's historical performance over different periods (1,3,5 or 10 yrs) compared with other schemes in the same category. Ratings follow the bell curve strategy, wherein you will find the top 10% of the MF schemes in a category are given 5 stars and so on.
Do note: You may find few schemes with even dismal performance and negative returns being given 4-5 star ratings. As the ratings categorises the schemes of the same category based on the bell curve and is not based on real performance. Also, the MF rankings do keep changing. Here is how rankings of few popular schemes changed over the last 5 yrs.

So, should you select your investment schemes just based on the star ratings or rankings available on the free websites and google searches? Well, consider these points first:
1. Ratings are dynamic and tend to change every few months. Also, ratings themselves have their own biases and therefore you need to check for basis of rating as well as their consistencies.
2. Ratings and rankings are based on historical performances and doesn't indicate anything about the future prospects of MF. It is very common for 2 or 3-star rated funds to often outperform higher and 5-star rated ones.
3. Fund performance is a factor of the fund manager's expertise and they like any other employee may leave and join another fund/ fund house.
4. Even rating agencies advise against using only the ratings as a decision criterion, as it can at best be just one of the indicators and not at all enough.
You should, therefore, consider other parameters such as ratings basis, consistency, overall track record of the fund house and the fund manager, risk-adjusted returns, and other factors just as importantly, as the fees.
We also welcome you to look at our offerings and the type of risk adjusted return we at Finvision have been consistently generating for our investors from the serving as well as retired fraternity. Here are few of our managed balanced mutual fund portfolios:
Retirement Portfolio-1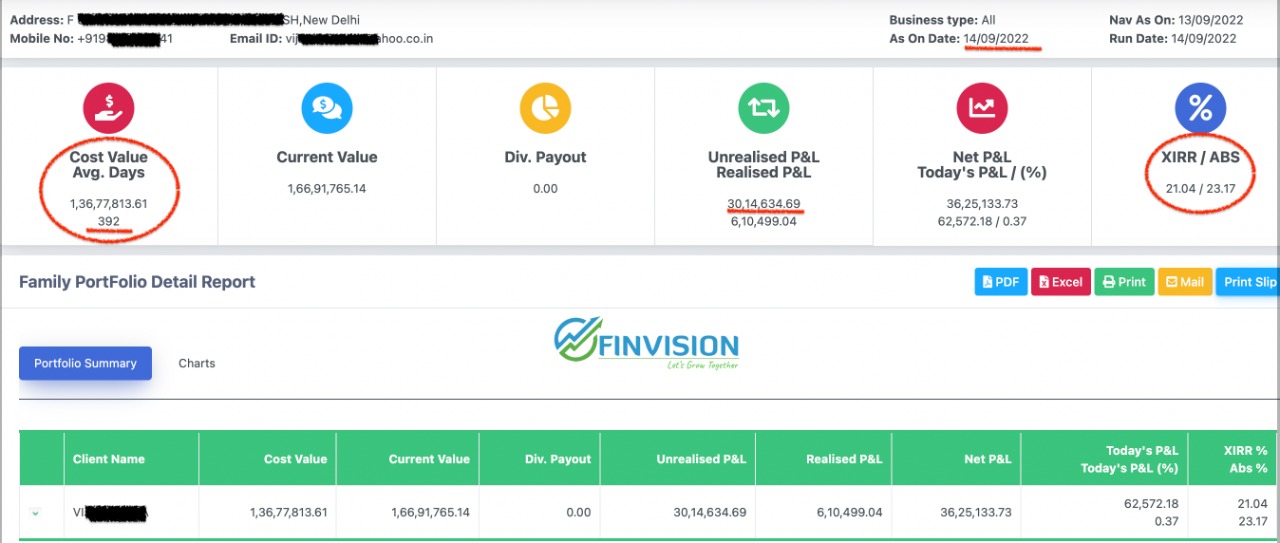 Retirement Portfolio-2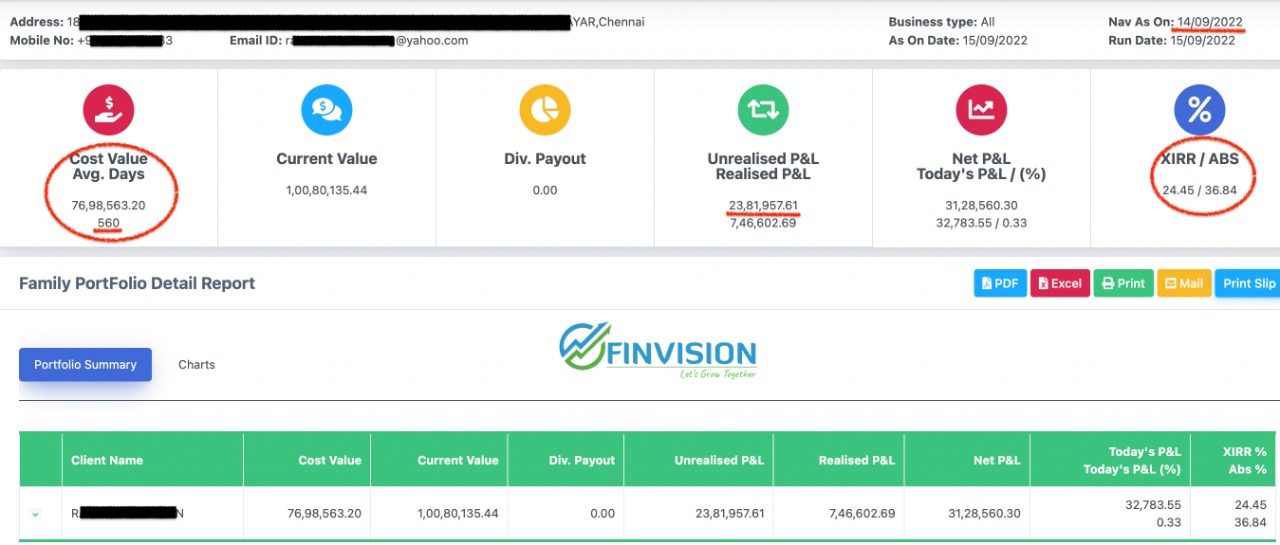 Get in touch to plan your goal based investments.
If your portfolio is not performing? Share your portfolio for us to review, reassess and revitalise for growth in the emerging market environment. 
To know more on smart financial and investment solutions, kindly use this link to register for our upcoming webinar at 7:00PM on 25 Sep 2022(Sunday): https://forms.gle/3WbwQK9CXLDwxbJQA
Watch and subscribe to our Youtube on investment of retirement corpus: https://youtu.be/3i8Wa7u81Ww
For all your financial, retirement, investment, insurance and tax optimisation needs #TeamFinvision
Also please don't forget to subscribe to our newsletter and follow us on LinkedIn: https://www.linkedin.com/company/80388138/admin/ and join out Telegram channels: https://t.me/+-trZbgtThPw2Y2E1 to stay updated.