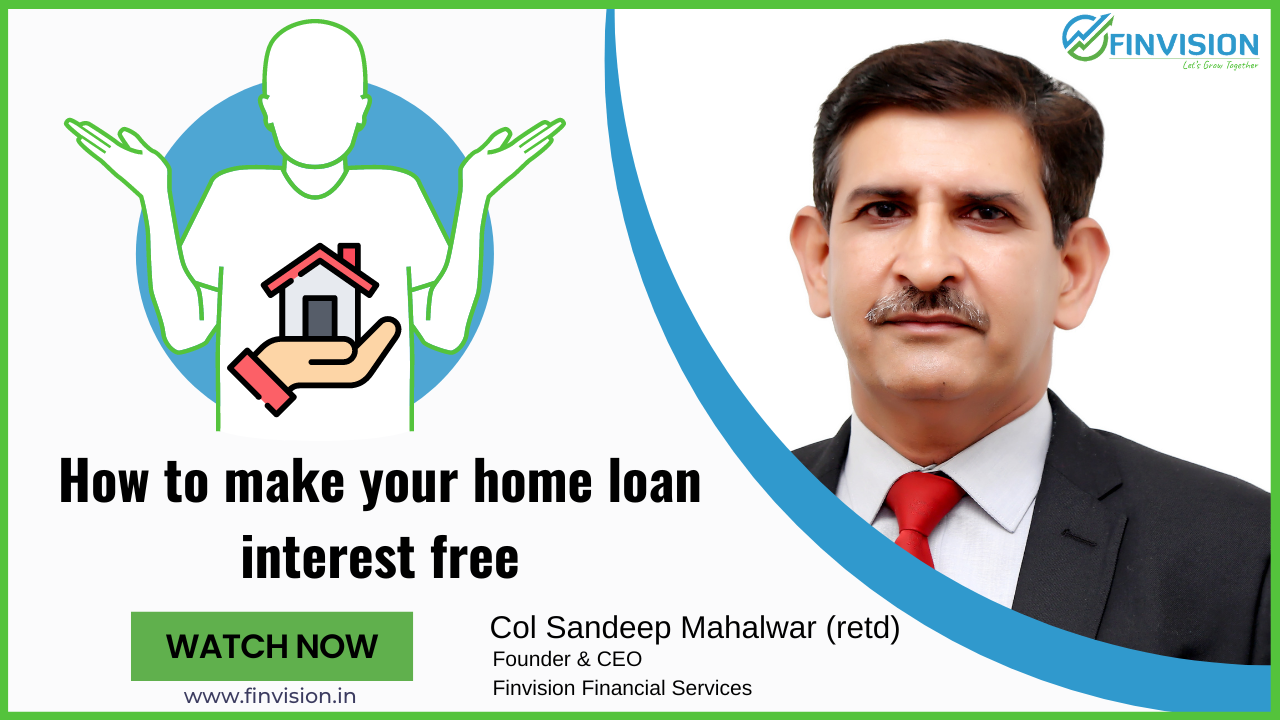 In our series of financial literacy videos today we share with you our new video on How to make your home loan interest free.

Buying a house is a dream of all. In the Indian society it is also the ultimate sign of progress wherein people living on rentals are often frowned upon and are consistently pressured to buy their own house. This pressure to buy a house at relatively early stages of life coupled with the high real estate prices, forces people to take home loans to make this dream a reality.
Big loans means high EMIs and astronomical interest costs. But what if we told you, there is a way to make your home loan interest free. Don't believe?
Well, Go through our new YouTube video: https://youtu.be/Ioy3plDLYZs
Do share your comments, subscribe to our channel and join our Telegram Channel to stay updated: https://t.me/RMiB6j1HPec1ZjVl
Don't forget to share the link with friends and fraternity.
For all smart and customised Financial/ Retirement Planning, Investment, Insurance and Tax optimising needs contact #TeamFinvision