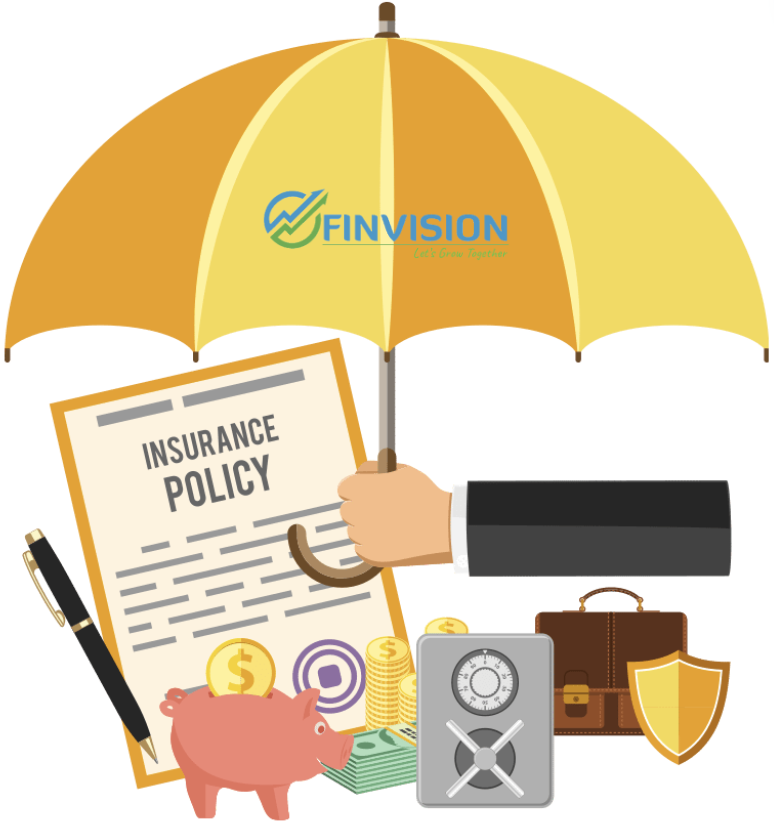 Insurance offers protection against unforeseen and adverse circumstances like death by paying a nominal premium. However, with the various types of insurance plans available, many people usually get confused in finding the best suitable plans for their requirements. Through this blog, let's understand few popular types of life insurance plans and ideal time to buy those:
1. Term Life Insurance: It is the pure protection plan that offers a life cover to the policyholder in return of timely premium payments. In case of demise of the policy holder, nominee receives all the benefits of the policy. And, when the policyholder survives the policy term, premium return options are also available. In addition, earning spouse can take term plan for their better half on their income statement.
Suitable for: These plans offer substantial coverage at low costs, hence every person with dependents and with liability, should take term insurance to protect their loved ones financially and maintain same standard of living. Approx cover should be 10-15 times of one's annual income + Loans & Liabilities
2. Endowment Policy: Apart from covering the life of the policyholder, an endowment life insurance policy helps the policyholder to save regularly over a specific period and create a lump sum corpus or regular income payable on maturity. Thus, through these policies, life insurance can also be used as an instrument to achieve various financial goals like planning for retirement, children's education, etc. 
Suitable for: People who find it difficult to save money regularly. These help in creating a disciplined investment as well as offer protection against adverse events like the death of the family's breadwinner.
3. Whole Life Insurance: Whole life insurance policy offers lifetime coverage to the policyholder or upto the age of 100 years by paying a certain premium for a limited period. In addition, these offer a survival benefit at the end of the premium payment term either in lump sum or yearly till the policyholder is alive.
Suitable for: In addition to insurance cover, whole life insurance can be a valuable tool in estate planning as it can help one create a virtual estate. For example, a 30-year-old person who purchases a ₹15 lakh sum insured policy by paying a monthly premium of approximately Rs 10,000 can create an estate of ₹15 lakhs from day one. With every passing year of the policy, bonus also gets added to the policy. 
Every type of life insurance policy has its own set of pros and cons. One should wisely choose the type of life insurance policy according to their requirements and budget. 
When should one buy insurance? Ideally insurance should be one of your first investment and buying insurance early helps in the following ways:
1. If you start early, the premium will be lower: Normally, a person in his/her early 20s is fit and healthy. That is why age is the most important factor for premium calculation, and the amount payable increases with age. And, since term insurance premium amounts usually remain the same through the policy term, starting early is beneficial. The below example can help you understand this concept better:

As seen from the table, a delay in getting insurance for 10 years increases the premium by more than 75% for the same sum assured. Moreover, you would have remained without cover for those 10 years.
2. Term insurance can help take care of current or future loans and liabilities in your absence: When you start earning, you may want to fulfil your long awaited dreams, many times making you go beyond your budget. For example, 25-year-old Lt AB Singh has recently started earning and began paying off his education loan. Alongside, he buys a car using some saved money as down payment and the rest 85% with the help of a car loan. Thus, in addition to the EMIs for the education loan, he will now have to pay the car loan EMIs for the next five years.
This is great. However, in case misfortune befalls and he is no longer there, his family will have to deal with the extra financial burden of these loans. However, this wouldn't have been the case if Lt AB Singh had taken a term insurance along with the loan. Because, the sum assured would have covered these loans and any other financial liabilities like credit card debt, and other borrowings.
Note: While you may not have any current liabilities when you opt for a term insurance, the sum assured can help take care of any loans and liabilities that may come on you in due course of life.
3. Insurance premiums are exempt from tax under Section 80C: As a person starts earning, tax saving becomes important. In addition, the tax liabilities increase with income. Here too, term insurance is beneficial and the annual insurance premiums of upto ₹1.5Lakhs are eligible for tax benefits under IT Section 80C. In addition, even the payout that the policy holder and/or his family receives is tax-free under IT Sec-10D. Thus, insurance can serve the dual purpose of protection and tax saving.
To sum up: Taking adequate insurance cover should be your priority and buying insurance early will help:
1. To take care of any current or future loans and liabilities in case you are not there. 
2. Premiums are low at younger ages and the premiums remains constant through out.
3. As insurance premiums are exempt from tax, the earlier you buy, more tax you will save.
To help you get started on the route to securing your family's future, do not hesitate to seek our help.
Follow this link to register for our next financial and retirement planning webinar scheduled at 7:00 PM on 29 May 2022(Sunday): https://forms.gle/L16SNvWufc1qLrbB6